voir le lien avec le concert octostereo à la Chaufferie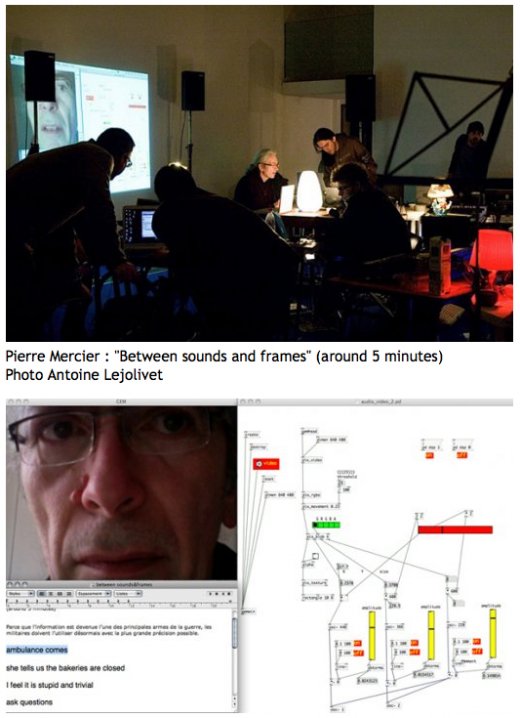 le mouvement de mes lèvres disant le texte en même temps que celui issu de "voice over" (bande son ci-dessus) produisait des fréquences le rendant inaudible.
voici comment le texte était écrit pour "voice over" :
Parce que l'information est devenue une des zarmes de la guerre,
lay militaire dohave lou teel eesay, désormay, havheck la plu grande précision.
ambulance comes
she tells us
the bakeries are closed
I feel it is stupid and trivial to ask questions
press conférence
a girl was also slaughtered
the citizen are the targets
bodies eaten by dogs
take note of that, man take note of that
it was my birthday
cameras and motion sensors detect activity
at the border .......
copyleft*PM